JNT Group
Group Overview
Chairman's Message
We sincerely thank our shareholders and customers for their generous support and love.
Greetings,
This is Jang Sang-wook, chairman of JNT Group.

Thank you for visiting the website that introduces JNT Group and its affiliates.

In about 30 years, JNT Group has grown into a company with a total of 7 subsidiaries, including 4 corporations in Korea, 1 local subsidiary in Vietnam, 1 local subsidiary in China, and 1 joint venture, since the establishment of Jinwoo Engineering in 1986.

Looking back on the growth and development over the past 30 years, it was something that could never be achieved with the efforts and will of one or two people. This result was achieved together with all the employees who committed enthusiastically for the growth of JNT Group, and with all the parties related to the company including investors, shareholders, business partners and associates who gave encouragement and support.

Therefore, this website that introduces the JNT Group and its affiliates is not intended to commend someone's achievements or to promote the company's achievements, like other usual ones.

This website is to build a monument to not forget your efforts made over the years, and also to set a stepping stone with your support to achieve a leap forward beyond the present achievements.

We ask for your warm encouragement as well as generous reprimands.

Thank you.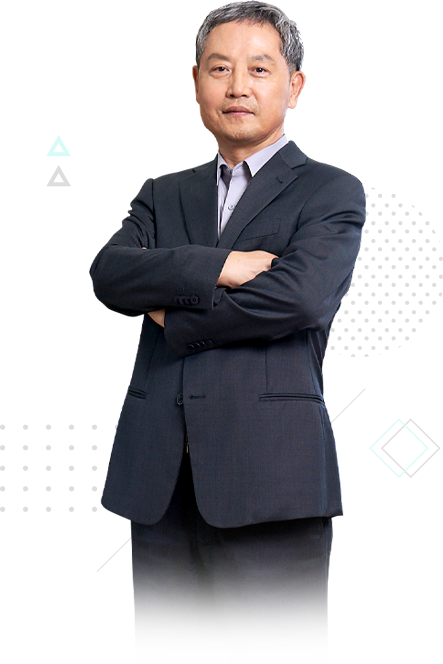 Chairman, JNT Group Sangwook Jang
Profile

2020. 03
2019. 06
2015. 06
2011. 01
2010. 07
2005. 08
2003. 11
1999. 02
1992. 06
1986. 08
1983. 12
1978. 02
1959. 05
JNTC listed in KOSDAQ
Established BNJ Technology, a Chinese Joint Venture with BOE Group
Established JNTC VINA
Established JNTG
Established JNTS
Established Comet
Established Qingdao JNTC Ltd.
Established JNTC
Incorporated Jinwoo Engineering
Established Jinwoo Engineering
Researcher, Samsung Electro-Mechanics
Graduated from Busan Mechanical Technical High School
Born in Uljin, Gyeongbuk, Korea